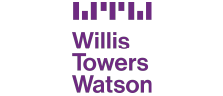 Strategy design and coordination
The Willis Group is one of the world's largest professional services groups specialising in risk management and insurance.
Customer: Willis Towers Watson.
Services: Strategy design and coordination
Targets
To position the company as a leading insurance broker in Spain and its professionals as an expert source.
Actions
Strategy design and coordination of on and offline strategies.
Drafting, sending and follow-up of press releases.
Publication of reports related to various types of studies.
Organising meetings with journalists.
Management of interviews.
Permanent attention to the media.
Results
Willis, and the professionals who work there, have become a reference in the insurance sector. They are currently an important source of information for the media.