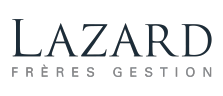 Strategy design
Lazard is the world's leading independent financial advisory and asset management firm. They provide effective solutions on strategic and financial issues.
Services: Strategy design
Targets
To localise the company's press impacts. To inform the media about its main operations.
Actions
Strategy design.
Drafting, sending and follow-up of press releases.
Organising meetings with journalists.
Permanent attention to the media.