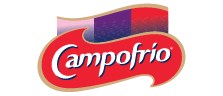 Promote new products
Campofrío España is a division of Campofrío Food Group, Europe's leading meat processing company.
Services: Promote new products
Customer
Promote new products and carry out actions with the press to increase awareness of them.
Actions
Press conferences.
Press releases.
Personalised interviews.
Organisation of events with famous chefs.
Results
Great repercussion in the media, increased notoriety and awareness of the brand and all its products.