ACEITES DE OLIVA DE ESPAÑA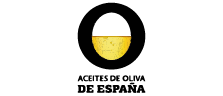 Implementation of the communication plan
Olive oil promotion programme in Europe: Spain, France, United Kingdom, Belgium and Holland promoted by Interprofesional del aceite de oliva, the MARM and the European Commission.
Customer: Aceites de Oliva de España.
Sector: Agri-food and consumption
Services: Implementation of the communication plan
Targets
To raise awareness of the benefits of olive oil consumption and its different varieties and uses.
Actions
Design of the strategy to cover the objective target.
Implementation of the communication plan for the three years. International press conferences in Spain, France and the United Kingdom in the respective embassies presenting the biggest olive oil promotion campaign.
Press releases with different topics of interest.
Oil tastings for different media.
Preparation of more than 300 recipes published in the media.
Support for the actions of the promotional campaign: workshops, RoadShow, etc.
Results
After 3 years of work, the results have been excellent, in this period the total investment in the press office has already been capitalised. 10% increase in exports and 3% increase in consumption in target countries.
Audience: 35 million Europeans through a select network of target journalists.
Contact with more than 1,300 European journalists. Selection of 200 targets, 150 bloggers, 50 governmental opinion leaders.